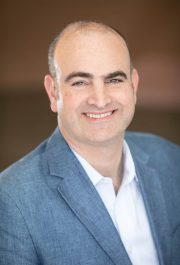 Alex Gross – President
Alex Gross is the president and owner of Advantage Properties, Inc.  For property acquisitions, Alex has raised over $50MM in equity from a variety of sources which have included institutional public and private investment funds, private capital family offices and from friends and family. Alex is currently a controlling partner in 9 commercial real estate properties valued at $240MM+ located in the Washington, DC and Baltimore, MD metropolitan areas and in Gainesville, Georgia. For the existing portfolio, Mr. Gross provides asset management services as well as financial underwriting and valuation analysis for potential dispositions and/or debt restructuring. For potential acquisitions, Mr. Gross actively engages the broker community and other relationships to source attractive deals and works with lenders and equity partners to structure the transactions. In addition to his asset management responsibilities, Mr. Gross provides strategic real estate tax advice to clients with properties located throughout the mid-Atlantic region of the United States.
Prior to joining Advantage Properties, Inc., Mr. Gross worked in Strategic Planning for AT&T where he analyzed business results and supported the Executive Leadership Team. Previously, he worked at Goldman Sachs in its emerging markets research group where he covered Brazil. He also worked at the Americas Society where he developed specialized programs that addressed investment issues facing the Americas.
Mr. Gross is an Adjunct Professor at George Mason University where he teaches real estate investments in their Masters in Real Estate Program. Mr. Gross has a Bachelor of Arts degree in Latin American Studies from the University of Michigan and Masters Degrees in International Economics from Columbia University and in International Real Estate from Johns Hopkins University. He lives in Bethesda, Maryland with his wife and three children.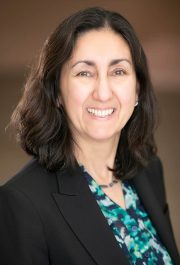 Eliane Bartholazzi – Director of Operations
Eliane Bartholazzi joined Advantage Properties in April 2010 and is currently the Director of Operations. Ms. Bartholazzi manages all aspects of financial reporting for both Advantage Properties and the properties within the portfolio. This responsibility includes overseeing all banking relationships and reviewing property financial statements and construction draw requests to ensure properties perform in line with annual budgets. Ms. Bartholazzi also manages investor correspondence where she evaluates cash distribution levels and produces quarterly property performance updates.
Prior to joining Advantage Properties, Ms. Bartholazzi worked as an Assistant Manager for Chevy Chase Bank, currently Capital One Bank. As an assistant manager, Ms. Bartholazzi worked directly with the branch manager and regional managers assisting in daily branch operations, personnel management, record keeping for auditing purposes, and client banking assistance. Ms. Bartholazzi has a Bachelor of Science degree in Accounting with a minor in Business Administration from the University of Maryland. She lives in Germantown, Maryland with her husband and two daughters.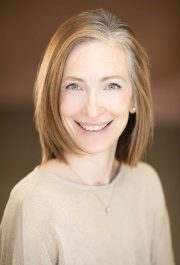 Kristin Messner – Director of Asset Management
Kristin Messner has 14+ years of experience honing a unique skill set including tax, accounting, and finance expertise specifically within the real estate industry. From 2015-2016, through Cross Country Consulting, she served as the sole tax function for a real estate asset management firm creating their tax processes and establishing their tax department. Prior to this, Ms. Messner served as a Vice President of Fund Tax at The Carlyle Group from 2014-2015. At The Carlyle Group, she oversaw the tax function for five US Real Estate funds where she worked closely with the deal teams to structure both investments and exits to optimize tax benefits and ensure minimal tax leakage to the investors as well as managed the process of filing over 3,500 federal and state tax returns.
From 2004-2007, Ms. Messner was a Vice President of Tax at iStar Financial Inc. where she created and managed the 4-person internal tax department and worked very closely with the CEO and CFO, legal and investment teams creating tax-efficient investment structures for each acquisition and disposition. She also worked for Ernst & Young LLP before and after obtaining her business degree where she was promoted to the role of Tax Senior Manager. At E&Y, Ms. Messner performed transactional services for large real estate clients.
She also has accounting experience she obtained while at Vornado Realty Trust. She started her career at Arthur Andersen and has an active CPA license. Ms. Messner has an MBA with an emphasis in finance from NYU Stern School of Business and a BS in Accounting from Muhlenberg College.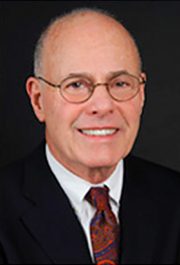 Michael Gross – Chairman
Michael Gross is an owner and developer of commercial real estate with investment properties in Maryland and Virginia. He is the chairman of Advantage Properties, Inc., a real estate development and asset management company. Mr. Gross has worked with his partner, Douglas Margerum, the president of Cove Property Management LLC (and formerly president of Equity Management Inc., which he founded in 1980). At present, these men have controlling interests in entities that own more than 1,200 multi-family apartment units in nine properties in Maryland and Virginia. Over the past 23 years, they have had controlling interests in 36 properties.
Mr. Gross has been in the real estate business full-time for more than twenty-three years. Prior to devoting his efforts to full-time real estate, Mr. Gross practiced law. He was a founder and principal of the law firm of Grove Engelberg and Gross during the years 1976 to 1985.  Mr. Gross has a Bachelor of Arts degree from the University of Michigan. He has a Juris Doctor from New York University Law School, where he was a member of the Law Review.  Mr. Gross is married and has two children, two stepchildren as well as eight grandchildren. He lives in Bethesda, Maryland.