Advantage Properties, Inc. specializes in identifying, acquiring and overseeing the management of multi-family and mixed-use income-producing real estate in the District of Columbia, Maryland, Virginia, the Carolinas, Georgia, Florida and New York. Our nimble, personalized and intensely entrepreneurial approach, based on decades of collective experience, allows us to move efficiently and intelligently to capitalize on new opportunities and to manage each of our investments with care. But what sets us apart is our unwavering belief in the immeasurable value of honesty and integrity in everything we do and touch, be it buyer/seller, partner, investor, lender or owner/tenant relations.
Alexander J. Gross and Aaron J. Singer are the principals of Advantage Properties. We continue with great pride in and appreciation of the legacy of Michael B. Gross, the founder and chairman emeritus of Advantage Properties. Michael, with his partner, Douglas Margerum of Cove Property Management LLC, together with their affiliates, have maintained controlling interests in roughly 40 properties and over 6,000 units since 1985.
Today, the principals of Advantage Properties, Cove and their affiliates currently maintain controlling interests in entities that own more than 1,800 multi-family apartment units and other mixed-use assets in 13 properties in Maryland, Virginia, South Carolina and New York having an aggregate value exceeding $350MM. Alex and Aaron continue to work closely with their investment partners at Cove, including Doug Margerum and his son, Stephen Margerum, an industry veteran of more than 15 years, to manage existing assets and to identify properties ripe for repositioning within the marketplace, in all cases searching for opportunities to generate increased cash flow and to enhance value through improved property and financial management.
Our objective is to hold our properties for income production as well as long-term appreciation.
Equity to purchase these properties is generally comprised of the group's own capital, high net worth investors and/or a number of strategic institutional partners. Debt financing has come from national multi-family lenders, including private banks, Freddie Mac and Fannie Mae.
Ownership experience since 1985
Owned 40 multifamily properties
We can lower property real estate tax assessments up to 25%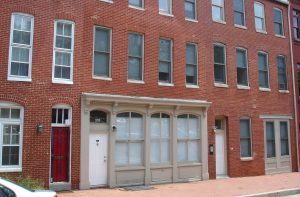 Advantage Properties provides asset management and consulting services for this portfolio and Cove Property Management provides property management services.
In addition to providing asset management services for its existing portfolio and looking for new opportunities to acquire, Advantage Properties also offers its expertise to other property owners who need help making sure their properties are performing at an optimal level and who may need real estate tax advisory services to ensure their real estate tax bills are as low as possible.