Advantage Properties, Inc. is an entrepreneurial real estate development and asset management company that specializes in identifying, acquiring, and overseeing the management of multi-family income-producing real estate in the District of Columbia, Maryland, and Virginia.
Our nimble and personalized approach sets us apart, allowing us to move efficiently and intelligently to capitalize on new opportunities and to manage each of our investments with care.
Michael Gross and Alex Gross are the principals of Advantage Properties, Inc.
They work closely with their investment partners, Douglas Margerum and Stephen Margerum, of Cove Property Management, based in Annapolis, MD, to identify properties where there is an opportunity to create cash flow and to increase value through improved property and financial management and repositioning in the marketplace.
These principals evaluate the opportunities, develop an acquisition strategy, and obtain necessary financing to purchase the real estate.
The objective is to hold the property for income production as well as long-term appreciation.
We have owned over 36 multifamily properties (5,768 units) since the mid-1980s.
Equity to purchase these properties has come from the group's own capital as well as from high net worth investors and a number of strategic institutional partners. Debt financing has come from national multi-family lenders.
Currently, the group owns 9 properties (1,200 units) located in Maryland and Virginia.
Ownership experience since 1985
Owned over 36 multifamily properties
We can lower property real estate tax assessments up to 25%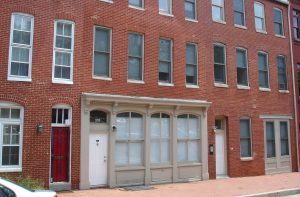 Advantage Properties provides asset management and consulting services for this portfolio and Cove Property Management provides property management services.
In addition to providing asset management services for its existing portfolio and looking for new opportunities to acquire, Advantage Properties also offers its expertise to other property owners who need help making sure their properties are performing at an optimal level and who may need real estate tax advisory services to ensure their real estate tax bills are as low as possible.